>
Home
>
About
>
UPDATE
Welcome TAA's New Principal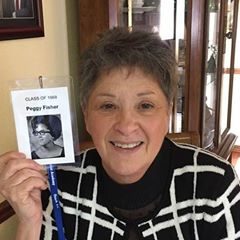 As Tulsa Adventist Academy Principal Shaun Lazarus transitions to his new position at Redwood Adventist Academy in California, we welcome Ms. Peggy Fisher as TAA's interim principal.
Ms. Fisher has around 40 years of experience in Christian education.  She taught grades 3 & 4 at TAA for three years and has served as a teacher, principal, dean of girls, and Conference superintendent of education in other locations.  
We are very grateful Ms. Fisher accepted the position of principal at TAA and look forward to her dedicated leadership.
NEWS
Church Roof Leakage - Recent heavy rains have caused our church roof to leak once again, this time in the south entrance area.  The roofing company has been called and will repair this part of the roof as soon as possible.  Thank you to everyone who has donated to the church roof fund!  Your continued support for this project is needed to protect the church building from further roof leak damage.
INSPIRATION
"If any of you lacks wisdom, you should ask God, who gives generously to all without finding fault, and it will be given to you."  -- James 1:5